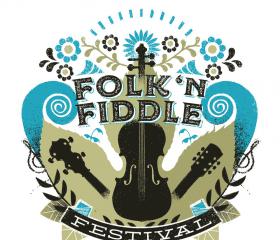 Folk 'N Fiddle Festival Present 
Coco Love Alcorn, Darol Anger & Mike Marshall 
with West My Friend 
Coco Love Alcorn
Coco Love Alcorn has always followed her spirit, but never so literally as with her latest album, Wonderland. The songs spring from her personal journey, but true to her nature, Coco offers a universal interpretation that invites all listeners to jump in and sing along.
Darol Anger & Mike Marshall
Mandolinist Mike Marshall and violinist Darol Anger have no respect for musical boundaries. Former members of the fusion group, Montreux, they've each recorded in wide ranging settings from classical to jazz, South American music to bluegrass. Marshall's Modern Mandolin Quartet and Anger's Turtle Island String Quartet were paragons of eclectic folk classicism. Collectively, they chart a new kind of folk music that draws on tradition, but finds new trajectories that posit a neoclassical world where bluegrass and polskas (not polkas) dance in aerial pirouettes. When speaking about Darol Anger and Mike Marshall's live performances, people often use phrases like "synergy," "breathtaking" or "space travelers."
Darol and Mike have created their own way of speaking – through their instruments. A connection and a shared repertoire that goes very deep; developed over 35 years of music- making in a wide variety of music styles. It is very rare what these two have the ability to do in concert... A way of communicating through their instruments that is
nothing short of breathtaking.
West My Friend
Described as everything from indie-roots to chamber-folk, West My Friend has an acoustic blend of instruments and three-part harmonies that challenges the conventions of popular music. The band features pure and thrillingly elastic vocals with catchy arrangements of guitar, mandolin, and accordion that draw from jazz, classical, folk, and pop influences. Inspired by artists such as Owen Pallett, the Barenaked Ladies, Joanna Newsom, the Beach Boys, The Decemberists, and the Punch Brothers, and forged from a sonically adventurous acoustic music scene on Canada's west coast, West My Friend is proving to be a key part of a new generation of grassroots folk music.
With performances ranging from the Edge of the World Music Festival to the West End Cultural Centre to the Copenhagen Folk Club and everywhere in between, West My Friend's commitment to creating original indie-roots music always catches hold of audiences. The wealth of musical experience and classical training in the group creates an interesting backdrop for their songwriting, allowing for levels of detail, intricacy, and counterpoint balanced with moments of simplicity. Their diversity in taste and influences and a keen interest in both traditional sounds and innovation leads to constant exploration of new sounds that places them as a distinctive voice in the landscape between Canadian folk and indie-pop.
Friday Night Only $49.50
VIP Weekend $110.00
Friday Evening Concert
Saturday Concerts & Talks 
T-shirt